#1 Bestseller FINE to FAB
Take Your Personal Transformation to the Next Level
If you want even more in your life, you know how valuable the information you just go can be for you personally, but when you get Lisa's full story behind how the 7 secrets to overcoming self-sabotage truly work and how they can work for you, you'll discover how easy it is for you to change your habits and beliefs that you have been holding on to for years in a rather short period of time.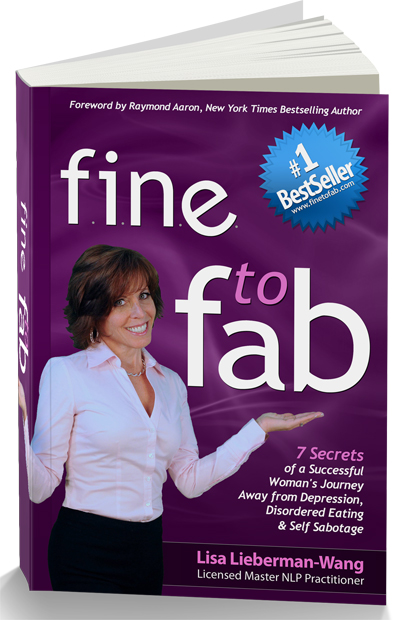 FINE to FAB Book, Originally $24.95
FINE to FAB E-Book, Originally $14.97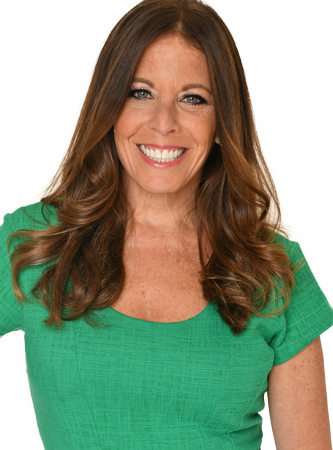 You see, Lisa developed FINE to FAB 20 years ago in order to fill a need in her own life. After struggling for years with depression, compulsive overeating, binge eating, bulimia and self- sabotage and never finding a solution despite spending over a half a million dollars on self-help education, she realized that emotional pain and "stinkin' thinkin'" did not have to hold her back any longer.
Taking from the best strategies of some of the foremost wellness thought leaders including doctors, psychologists, hypnotherapists, and trainers for neuro linguistic and behavioral programming, Lisa created the comprehensive strategy for a FAB life. She used the 7 Secrets of FAB to reclaim her own inner peace and power, and has been free for the past 20+ years.
You Can Change the Cycle of Self-Sabotage Using F.I.N.E. to FAB Like Thousands Before You, Start Now!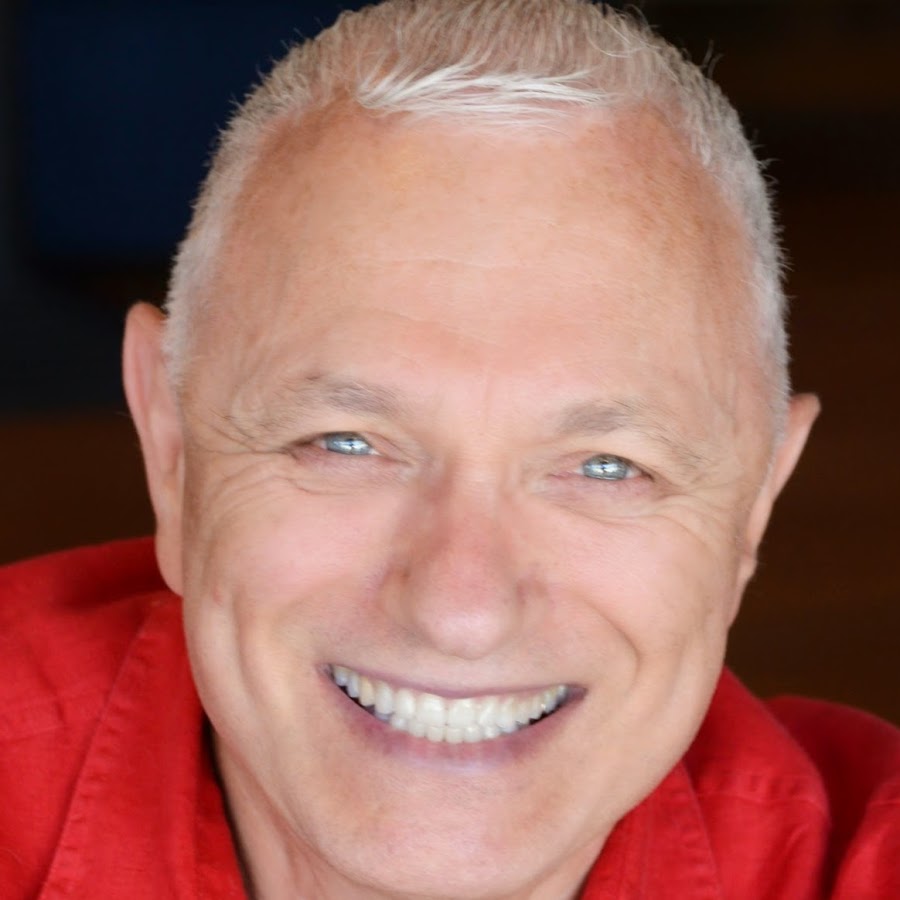 "Study this book as if your life depended on it because it already may. Lisa Lieberman-Wang is an expert at helping people follow her path from F.I.N.E. (Frustrated, Insecure, Neurotic & Emotional) to FAB. Her 7 Secrets to overcoming self-sabotage makes it simple and attainable to live a more peaceful and empowered life now.  Please…get one for yourself and one for every woman, of every age, you care about."
Raymond Aaron, NY Times Bestselling Author Of Chicken Soup For The Parent's Soul
Mary was given this book from her sister, Anne. She read the entire book and it changed her life. She took massive action and watch her testimonial and see her results on the right!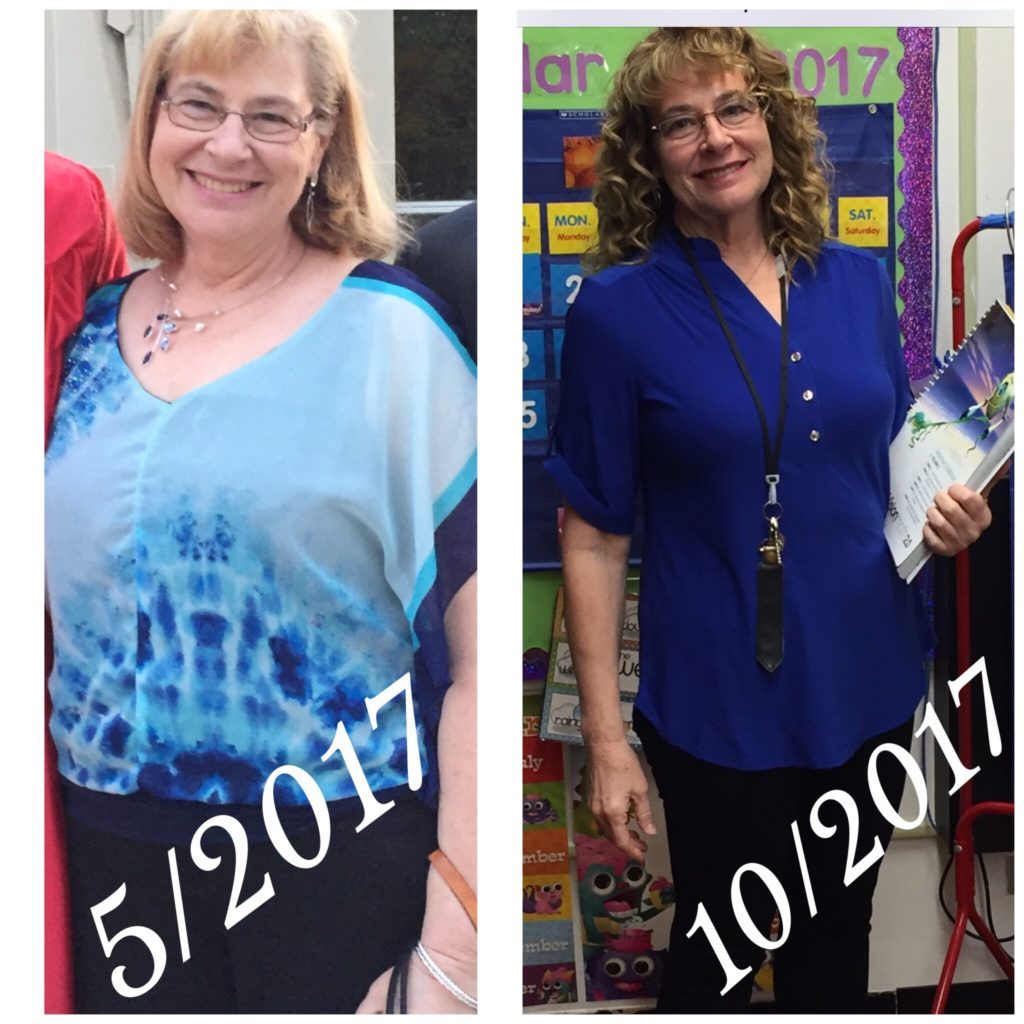 Praise for Lisa Lieberman-Wang's #1 Bestselling Book FINE to FAB
Deborah Battersby
Success Matrix, CEO
"In her book, fine to FAB, Lisa Lieberman-Wang has compiled a wealth of tools and resources to help save you years of frustration and pain from disordered eating and depression that are too seldom taught. Let it be your guide to creating a new life story.  Hire Lisa to work with yourself or your organization it will save you years of shame, blame and therapy. You will be glad you did. "
A MUST have for all women...(and their daughters, sisters, friends and family members)I just finished this book. I LOVED it!!! It gives amazing insight to what has guided a women thru her life and to change what she doesnt like about herself....and get results! I think I need to buy a few more for some late holiday gifts. I know many women who can SOO benefit from it. As an added bonus is that I'm proud and honored to call Lisa my friend and have watched some of her journey!! Dr. Shelley Cutler
Love it! Fine to fab is a must read for all women! It offers concrete tools to create permanent change in your life. Lisa lives what she teaches. She has successfully changed negative thinking and behavior and has a mission to help all women create the lives they were meant to have.  Karen
A Must Read Handbook. Get a copy for every one you love! Fine to FAB will help you eliminate the feelings of self-sabotage and fill you up with everything good! Carry it with you as a handbook and do the work!  Cookiejdl
Stop the Sabotage! This is a must read for anyone who feels "Stuck" in their life. The exercises I have learned are amazing. From visual thinking to asking better questions. The past is the past, but its the story we give it that can hold us back. So for me, I had to "Change the Story" in my head. Josephine
A book for your library. As a graduate of Fine to Fab Symposium, I can honesty share with all of our female sisters out there......Finally a book with so many tools for your life tool box. I finally understand why is gained and lost weight over 6 times in my life. As a women over the age 50, we are told "You will gain weight because of your age, Blah, Blah, Blah.....stress..... Lisa shares in her book so many methods to address this issues and make it stick! A great gift!  Nellie
YOU deserve this book! This book is a must-have manual for life. It's not just about eating disorders or drug dependency, it's for anyone who has struggled with ANY challenges in life. Lisa gives you the tools to overcome anything. She believes in you more than you believe in yourself. Trust her and you will do things you never imagined you'd be capable of!  Sarah
This is for anyone who has tried to put the past in the PAST. Lisa can teach anyone who has tried therapy, counseling, or any other manner of trying, to get over things that occurred in their past. Her down to earth style and straightforwardness make it easy to understand and makes her as a person easy to relate to. Purchase her book and also get one for someone you know who is stuck the past. You won't regret it!  P. Soliday
Not just for women, anymore...The tools Lisa shares in this book are perfect for ANY friend or family member you have ever wished you could help. YOU CAN; buy this for them now! G. Elder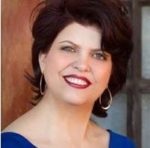 "Lisa Lieberman-Wang cleverly reintroduces Caveman biology to keep today's most brilliant women from engaging in the self-sabotage that threatens millions of us today and in the future. Her 7 secrets will bring life back into living." Kimberly Bonniksen
Dr. Roger Sahoury
Above and Beyond Holistic Health
"Brilliant, Lisa Lieberman-Wang will inspire and empower you to take back control and live the dream of a more peaceful and authentic life. Her 7 secrets are the prescription to stop self-sabotage that threaten this and future generations now."
Best Book I've EVER Read!!! The Best Book for better understanding of one's self & how we painfully hurt ourselves daily by living in the past. An awesome educational experience!!!! Carol A. Garretson
Ground breaking, excellent insight and easily applied strategies!Lisa's book is a ground breaking handbook for anyone who wants to break patterns that don't serve them in their lives. The ease with which the book flows is essential to the widespread appeal I am certain it will have. Kudos to Lisa for sharing her story which is many women's story of coming from pain to arriving at a place of triumph after being guided. I gleened so much from this book that I will apply not only to my life but also to my practice as a Psychotherapist. Thank you Lisa for exposing your heart so that we could heal and grow. Carla J. Rose, LCSW
Wish I would of read this earlier in my life a MUST READ!I love this book because not only does it help you overcome your challenges but it is also a wonderful book for personal development. Many of the topics that Lisa addresses in this book is real for not only women but men too.   I wish I would of read this book earlier in my life, would of saved me a lot of stress. It gives you a great perspective on how to overcome those challenges. Love this book, recommending for everyone to read this one! Thanks Lisa for opening up and sharing your story to help many! Love ya! Aubrey
Great & Easy Read. This book is great because you can read it in a day or two and get a great message. The questions at the end of each chapter are very helpful in organizing your take-away-thoughts. Lisa does a great job of getting to the point and cutting out all the unnecessary fat you usually find in these types of books. Very motivating. Susan
Not just for women, anymore...The tools Lisa shares in this book are perfect for ANY friend or family member you have ever wished you could help. YOU CAN; buy this for them now! G. Elder
BECOME A FAB MEMBER FREE FOR EXCLUSIVE GIFTS TO HELP YOU GROW.