We are dedicated to helping you breakthrough the challenges that are weighing you down without years of shame, blame or therapy so you can live an authentic life now that is happy, healthy & free!
With the FINE to FAB transformational program, we take you through a journey to:
Learn what keeps you from loving yourself as you are right now, (it's not your weight or looks or anything like that)
Understand how your chronic feelings of stress, anxiety, depression or being unworthy are sabotaging your ability to create the life you most desire
Become aware of the sneaky ways food, alcohol, spending or sex may make you feel better in the moment, but hurt you in the long run
Determine why you keep saying "Yes" to others but "No" to yourself
Figure out why you end up in bad relationships when all you want is love
Uncover the glass ceilings you created for yourself in your relationship with money and business
Understand once and for all what they mean when they say the common denominator is you
Take control back in your life and know you are already enough
After going through the FINE to FAB transformational program, you will:
Reclaim your inner peace and power
Breakthrough and live the life you desire now
Have the skills and resources to deal with what comes your way
Find healthy ways to meet your needs without hurting yourself
Create more harmony and less stress in your life.
Gain lasting, deep self-confidence
Improve your self-esteem and self worth
Increase your financial blueprint & your relationship with money
Know how to F.L.Y. – First Love Yourself
Know you are already enough
If you are like many women, you have already tried every "self-help" remedy out there and still feel like something is missing.
You may be successful in everyone else's eyes, but don't feel worthy inside. You may feel that you are alone in this struggle or that no other women struggle with their self-esteem like you do. You need to know that this is a lie!
So many of us struggle alone with our past traumas and feelings of inadequacy and doubt. When we feel that we are not enough, we turn to food, drinking, depression, shopping, work, sex and many other escapes to try to fill a void we have inside. However, we quickly realize that nothing can fill this void of not feeling worthy or enough.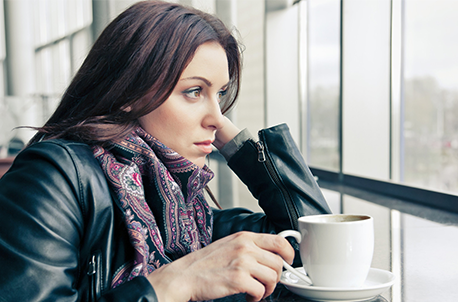 FINE to FAB offers Transformational Programs that help empower you to Live an Authentic Life that is Happy, Healthy & Free without years of shame, blame or therapy! It is a proven process that gives you the practical tools you need to let go of these self-sabotaging habits and breakthrough those feelings that you are not enough to find that you have limitless potential for happiness and love. The process is known for its success that over half of all FINE to FAB clients are directly referred to us from doctors and healthcare professionals. Get started on yourself now.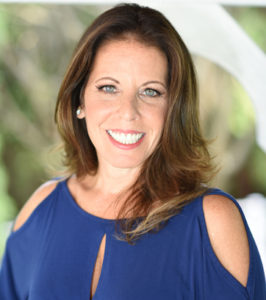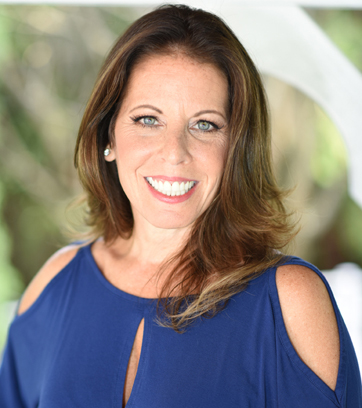 As a survivor of depression, compulsive overeating, binge eating, bulimia, emotional and sexual abuse, Lisa Lieberman-Wang has experience struggling firsthand. She never felt worthy or good enough in anything she did. For years, Lisa replaced one bad habit with another all while searching for more through therapy and hundreds of thousands of dollars invested in self-help books, classes and seminars. She eventually came to realize that many of the so-called coaches out there did not have the answers, despite claims otherwise. Even therapy with some of the best psychologists simply re-opened old wounds week after week, until she felt worn raw.
Lisa decided that there had to be a better way. Over twenty years ago she developed the FINE to FAB process of going from feeling F.I.N.E. (F'd Up, Insecure, Neurotic and Emotional) to being F.A.B. (Fabulous, Awesome, Beautiful) without blame, shame, or years of therapy. The process is based on the best strategies that she learned and used it to heal herself and now others.
With the creation of the 7 Secrets to FAB and a supportive network of women experiencing the same struggles. Lisa discovered what it meant to truly feel fulfilled.
Since that time, she has dedicated her life to helping other women, and now some men, find that same inner peace, happiness and freedom by sharing this process. When you dedicate yourself to becoming FAB, you have the opportunity to finally root out the source of your unhappiness and get rid of it.
THIS IS YOUR TIME TO START LIVING HAPPY, HEALTHY, AND FREE NOW
Just like we program computers to do certain tasks, we program our brains to think certain ways. We develop our values and our habits at a very young age. By the time we really figure out what we need and want out of life, we have already been wired to get happiness in very difficult ways.  FINE to FAB training's help us "reboot" and "reprogram" our ways of thinking so that we can break self-sabotaging patterns using Neuro Associative Programming (N.A.P.) and other neurosciences.
FINE to FAB uses the teachings of world-renowned thought leaders: doctors, psychologist, hypnosis and trainers related to neuro-sciences and behavioral programming to help you consciously change the neurological processes by which you make decisions.
FINE to FAB will change the language you use to communicate and talk about yourself. And you will have the tools to change the behavioral patterns you have learned through your years of experiences.
All these tools will shift your self-perceptions giving you the opportunity to discover who you are. These tools will enable you to achieve specific goals in life.
Unlike many practitioners and coaches who use outdated methodologies in an attempt to create change, Lisa Lieberman-Wang is a the creator of the cutting edge neuroscience: Neuro Associative Programming "N.A.P.". She created FINE to FAB for you to heal in a short period of time, avoiding years of therapy. She uses a proven model to breakthrough whatever is weighing you down.
Her unique team approach speeds up your thought transformation. You will overcome your emotional blocks and gain true self-confidence in just 10 weeks plus an intensive transformational weekend. Start your journey now and go from feeling F.I.N.E. to being FAB!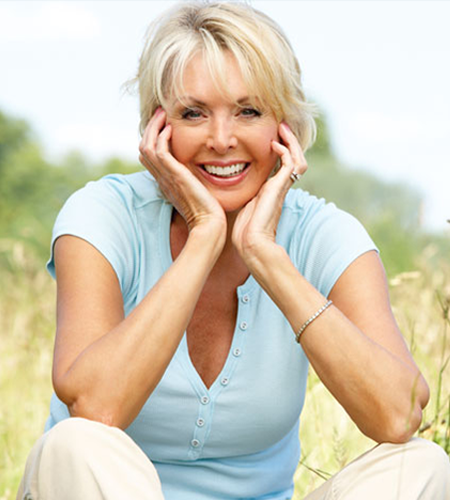 YOU NEVER HAVE TO FEEL LIKE YOU ARE STRUGGLING ALONE AGAIN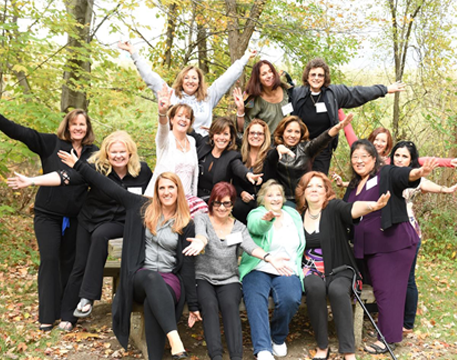 A key aspect of the FINE to FAB process is the team approach. Not only will you work one-on-one with a breakthrough expert to identify your personal triggers and root out some of your emotional baggage, but you will also be helped by a team of experienced professionals to succeed in every part of your life. You will have the opportunity to work with nutritionists, relationship experts, business specialists, communication experts, and other professionals who can support your particular struggles.
You will also be joined by other women who are on the same journey of transformation in weekly support groups. You can share your struggles and successes with women similarly dedicated to ending self-sabotage. Not only will you learn from each others experiences, but you will also be supported throughout the entire process. You will not have to struggle through this challenging time by yourself, as you will be continuously surrounded by like-minded friends.
Get FREE ARTICLES and VIDEOs from Lisa that give you proven strategies for growing you personal relationship with yourself, living a purposeful life, and becoming happier in your own skin.
FREE BONUS GIFT: We'll Send You Lisa's Video from her LIVE Seminar…
"How to Overcome Self-Sabotage – 7 Secrets to FAB!"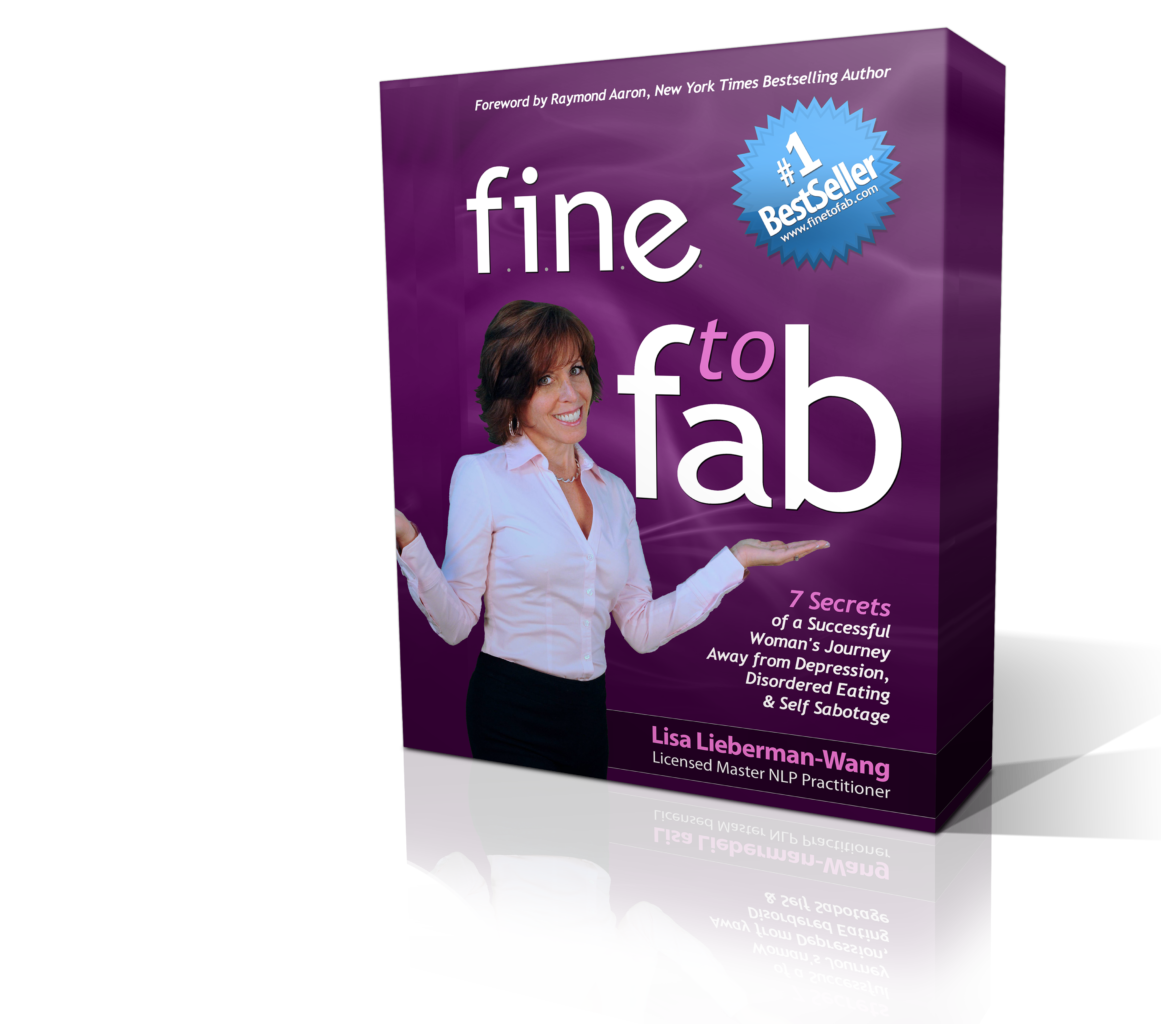 Fine to Fab will teach you how to empower yourself and learn new habits for a more fulfilling and happier life!
You will be equipped with the tools to:
Stop the anger, stress and anxiety
Stop feeling not good enough, out of control and trying to be perfect
Get rid of years of shame and blame from sexual abuse without years of therapy
End of your fears, insecurities and depression
Stop overeating, lose weight and keep it off
Feel better and love yourself
When you have low self-esteem, it can feel like you are in an abyss that will never end. While you're in it, low self-esteem can feel like you're in an abyss that will never end. Nothing you do or say will ever be good enough and you find yourself feeling unworthy or undeserving and it […]
Get FREE ARTICLES and VIDEOs from FINE to FAB that will help you grow now.