Learn How To Gain Self Confidence & Transform Your Life
FINE to FAB Transformational Program
In just 10 short weeks, FINE to FAB & our Exclusive Personal Retreat Will Teach You How To Gain Self Confidence So You Can Live An Authentic Life, Happy, Healthy & Free!
The FINE to FAB custom accelerated 10-week program gives you personalized lessons to help you eradicate self-sabotaging beliefs, weekly group support calls, daily accountability and one-on-one counseling so you can quickly see your life turn around.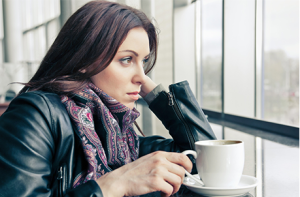 Have you ever felt like you were not enough or limited by fear and self-doubt? FINE to FAB founder, Lisa Lieberman-Wang has been in your shoes and started this accelerated program in order to help you rise above limiting inner beliefs and emotions to quickly feel better. So many women struggle with self-sabotaging habits and insecurities that make you feel like you are never enough, no matter how much success you achieve in some parts of your live. If you are ready to eliminate these doubts and get rid of the blame and shame holding you back without needing years of therapy, you may be ready for the full transformation program offered by FINE to FAB over just 10 weeks.
This full-throttle program helps you improve your emotional health, weight, confidence, life balance, relationships, and career and develop an overall extreme love of self! This program is designed to help you break through and overcome the emotional blocks that have kept you stuck or sabotaging your success, teach you the language of your body and adapt a healthy nutritional lifestyle, while healing mind, body and soul. With a facility of amazing individuals that have walked the walk, we help you truly learn and embrace the tools needed to become FAB: Fabulous, Awesome, and Beautiful inside and out.
Rise above the struggles holding you back now!

The core of our FINE to FAB program centers around 20 life lessons that we all need to feel fulfilled and happy, yet few of us are ever taught.
These
interactive lessons are delivered online weekly that you can do at your own pace and include plenty of offline support and guided hypnosis meditations
so that you can internalize these lessons, not just learn them, but own them. Some of the themes we explore include:
How your unconscious beliefs influence your life (and how to change them),
Eating for life: Regarding food as a source of sustenance, not the enemy,
Eliminating stress and depression,
Breaking away from bad habits, addictions, and disease triggers, and
The Happiness Formula: What you need to love yourself every day.
The Happiness Formula: FLY – First Love Yourself

In addition, you will become a part of the FINE to FAB community. During the ten-week program, you will have access to:
Personal Assessment: This opening assessment will clarify your needs and goals before the program starts, so you can get the most out of your strategic mentoring sessions and nutritional consultations.
Nutritional Consultant: Learn the language of your body and how food affects your moods, emotions, hormones and weight. Get a customized approach to what you personally need to be healthy and feel fulfilled. You will get 4 private 30 minute calls with our nutritional consultant.
Ten Weeks of Video Support and Guided Meditation: The start of the week you will get a short video to set the tone and get you going. These videos and meditations support the online lessons that you will receive.
One-on-One Strategic Transformational Session: You and your personal mentor will work through limiting beliefs and break down barriers to help you get to the core of what is holding you back, so that you can eradicate them from your life in a private session.
Ten Weekly LIVE  Video Web Conference Calls: During these weekly web meetings you will join with a small group of other FAB individuals on the same journey as you to review the lessons of the week and discuss the issues that each session brought up for you. These one to two hour sessions provide accountability, practical implementation, motivation, guidance and a sense of community for future support with other members. You will overcome obstacles together and help each other meet weekly goals, so that true behavior modification and positive mindset shifts become possible.
Unlimited Online Support:  We are here for you 24/7 during this intense journey. All questions will be answered within 24 hours on the forum, and we are just an email away at any time.
Extra FABulous Resources: It isn't easy to get started on this transformational journey. That's why we provide simple recipes, cooking tips, self-discovery exercises and other life enhancement resources for you to support your transformation.
Complete Your Journey at the Exclusive Retreat
Cap off a ten-week program of success by attending our exclusive retreat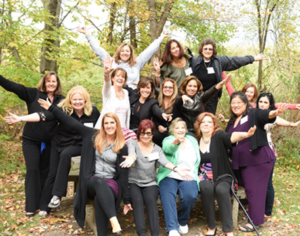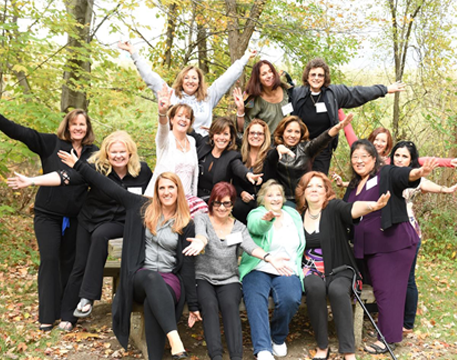 As a special bonus for our clients most dedicated to change, we offer you the chance to attend a capstone two-day retreat as a VIP* guest to help you firm up your discoveries made during the ten week program and expand your learning into other areas. At FINE to FAB, we believe in eliminating the harmful habits in all areas of our lives. This retreat lets us explore how these may manifest in business, finances, and relationships, not just our personal lives.
We will discuss everything we transformed during the program, as well as your relationships with others, family, business, money and sexuality. We always invite a panel of experts with a range of subjects to give specialty training's to ensure you are ready to retain everything you learned during the transformation and solidify your transformation into a confident, happy woman. Use this bonding experience to join a sisterhood of women as dedicated to ending self-sabotage as you are.  *Note: food & lodging not included.
You have what it takes to become a totally new you. All you have to do is commit to ten weeks of transformation and a weekend now!
With the FINE to FAB transformational program, be empowered to:
love yourself as you are today;
discover a healthier relationship with food, money and others;
identify your self-sabotaging habits and triggers, as well as the techniques to eradicate them;
gain lasting, deeper self-confidence; and
finally stop self-sabotaging for good,
so you can live a transformed life… happier, healthier and free!

Learn more about how this ten week transformational experience can help you feel FAB!  Apply Now!
Praise for FINE to FAB 10-Week Transformational Program
Praise for Lisa Lieberman-Wang's FINE to FAB 10-Week Transformational Program
BECOME A FAB MEMBER FREE FOR EXCLUSIVE GIFTS TO HELP YOU GROW.